"A" LITTER
2 males and 2 females arrived on 6th August 2018
(All Set For Dencas + Avatar + Aero + Avia)

All puppies are MPSIIIB clear by parentage and tested as free of hereditary eye diseases with 8 weeks of age.


The proud sire of this litter is Revloch Ed Turner at Dencas (scroll down), an Irish prince living in England, originally with Australian roots. Eddie is small but strong healthy male with very open character and absolute social behaviour - true happy active Schipper.

This litter is very special and unique combination of US, Australian and English bloodlines and its pedigree is full of big names of Schipperkes from Australia, UK or US.

IC: 0,00% - AVK: 88,71%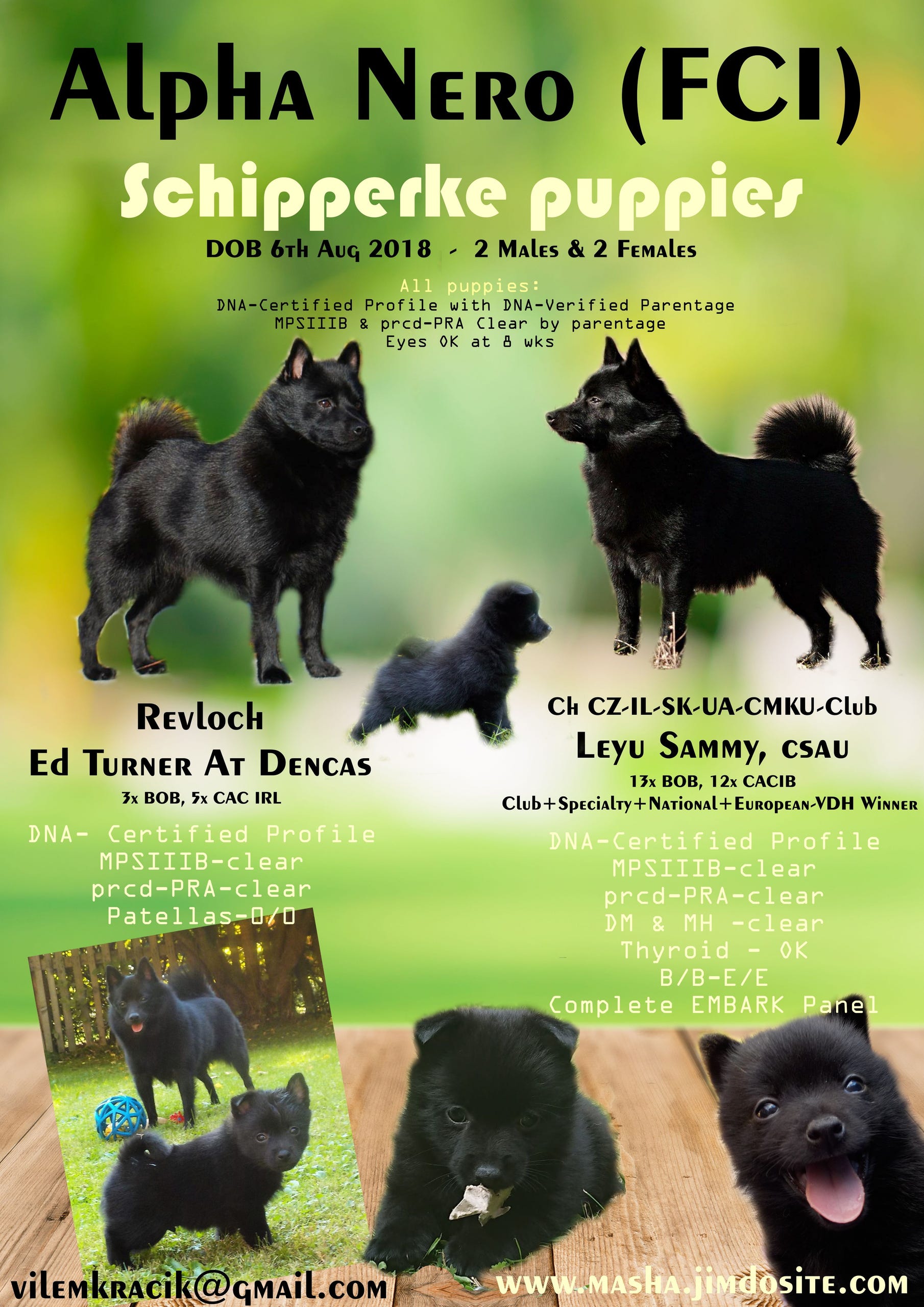 Revloch Ed Turner at Dencas aka Eddie
Registered: KC / IKC , DNA CP, MPSIIIB - clear - prcd-PRA - Patellas 0/0